Expert Keynotes and International Panelists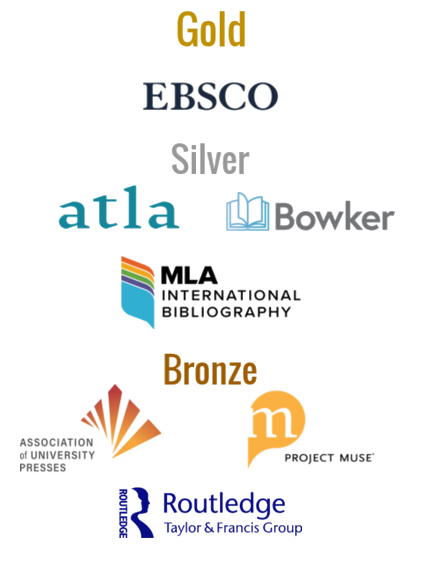 NISO is excited to share the speakers and schedule for the highly anticipated Humanities Roundtable coming up on Tuesday, June 20, 2023.  This day-long conference fosters a thoughtful discussion on the convergence of Open Access (OA) and Artificial Intelligence (AI) in the humanities, with a focus on ethics, equity, and funding. 
Building upon 20 years of success, the program brings together experts from scholarly associations, university presses, librarians, and researchers to engage in discussions tailored to the needs of the humanities.  This year's event explores how changing processes and technologies are poised to shape the future of the discipline.  With thought-provoking keynotes, expert panelists, and interactive sessions, stakeholders will come together to identify trends, share best practices, and prioritize the needs of the humanities community.  
We are pleased to announce our distinguished keynote speakers: Charles Watkinson, Director of University of Michigan Library; Katherine McDonough, Senior Researcher at The Turning Institute; and Lucy Montgomery, Professor of Knowledge Innovation.  Their expertise in library sciences, AI and humanities, and open knowledge initiatives enrich our program.  Watkinson's leadership in advancing open access, McDonough's insights into AI's ethical considerations, and Montgomery's work in the Curtain Open Knowledge Initiative bring invaluable perspectives to the discussion.
The day-long program is structured into two thematic parts:  Open Access and Artificial Intelligence.  Each segment begins with a keynote speech followed by a panel discussion with industry experts.  Breakout sessions following the panel discussion will provide active conversations for all participants.  The day concludes with a Global Keynote and Question and Answer session.
Panel participants include:  Ramón Alvarado, Assistant Professor of Philosophy and Data science Initiatives & Data Ethics Coordinator, University of Oregon; Ashley Champagne, Director of the Center for Digital Scholarship, Brown University Library; Divine Fun, Director, HUMA, University of Cape Town, South Africa; Bryn Geffert, Dean of Libraries and Professor of History, University of Vermont; Erima Ochu, Wallscourt Associate Professor of Immersive Media in the College of Art, Technology, and Environment, University of the West of England, Bristol; and Roopika Risam, Associate Professor in the Digital Humanities and Social Engagement Cluster, Dartmouth College.
Spanning literature, philosophy, art, music, history, politics, language, and more, the humanities play a vital role in our social, individual, and cultural well-being.  They contribute to cultural understanding, enhance communication and critical thinking, and promote ethical reflection.  In an era dominated by technology, the humanities provide a crucial counterbalance, reminding us of the value of human experiences and our shared history.  As technologies play an increasingly helpful and unavoidable role in the humanities too, discussions like these will help us ensure thoughtful development and purposeful practice.
Humanities Roundtable Planning Committee:
We extend a sincere gratitude to the NISO Humanities Roundtable Planning committee and our sponsor organizations for their invaluable contributions and support of this program.
Clifford Anderson, Vanderbilt University

Peter Berkery, Association of University Presses

Ryan Bernier, EBSCO

Karim Boughida, Stoneybrook University

Kath Burton, Taylor & Francis

Kelly Denzer, Davidson College

Greg Grazevich, Modern Language Association

Andrew Joseph, Wits University

Swapna Padhye, Oxford University Press

Oya Rieger, Ithaka S+R

Maria Stanton, Atla