NISO Member News
Washington DC | March 13, 2023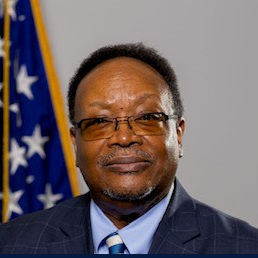 Wayne Strickland is the newly appointed director for the Department of Commerce, National Technical Information Service (NTIS). He determines the policies and priorities of the organization and directs the development and execution of its programs and administrative operations. Wayne serves as lead for program and budget development and execution; oversee operations management; coordinate interagency and outreach activities; promote customer service with the private sector and federal agencies and represent the organization and its programs. Examples of these statutory programs are 1) the clearinghouse of U.S. government-sponsored scientific, technical, engineering information, the National Technical Reports Library (NTRL) and 2) the certification program for those seeking access to the Limited Access Death Master File (LADMF) pursuant to Section 203 of the Bipartisan Budget Act of 2013 (Pub. L.113-67).
Wayne has been at NTIS for nearly 20 years, most recently serving as associate director for the Office of Program Management, where he led a team that builds and manages projects with federal agencies to promote the 21st century NTIS Data Strategic mission.
Wayne holds a Bachelor of Science degree from Duke University and currently serves on the Board of Directors of the National Information Standards Organization (NISO). Prior to his twenty years career with NTIS, Wayne was a product manager in the college textbook industry and an entrepreneur that owned a retail operation for marketing educational supplies to schools, libraries, daycares and recreational programs in the Washington, D.C. metropolitan area.
NISO Note:  Our warmest congratulations go out to Wayne. Wayne Strickland has served the information community by actively engaging as a member of the NISO Board of Directors (currently as Treasurer) and with NFAIS, prior to the merger of that organization into NISO.