Virtual Conference
The Monograph in an Evolving Humanities Ecosystem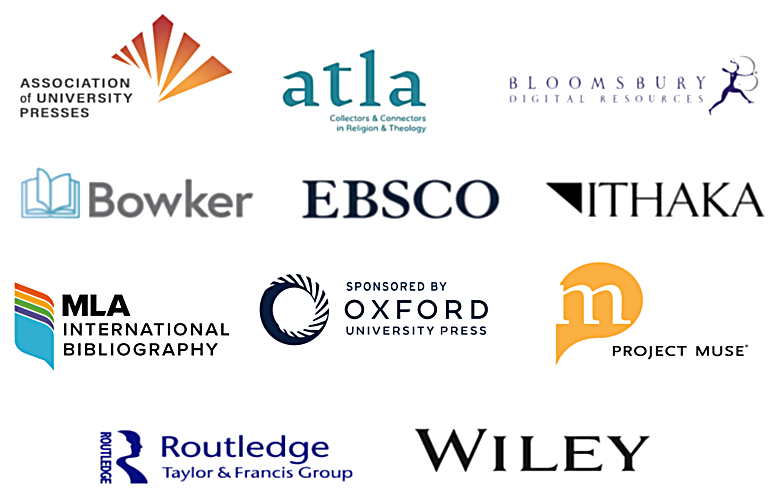 For many in the humanities, the monograph -- whether published traditionally or as an open access title -- is the single most important deliverable. Some concerns are readily understood, but some might ask what has really changed in the production and delivery of a monograph. There is a wider array of formats but is the production workflow dramatically different now? Has the dust settled with regard to licensing arrangements? What about discovery and resource-sharing? This full day program offers an opportunity for professionals working in the humanities to come together to discuss this most critical form of output. 
Launched in 2001, the Humanities Roundtable (originally hosted by NFAIS and now by NISO) provides a unique opportunity for content providers, platform aggregators and others to come together to discuss the specific needs and requirements of those working in the humanities today. 
Confirmed speakers include among others: 
Lisa M. Bayer, AUPresses President (2021-22) and Director of the University of Georgia Press; 
Rebecca Brasington Clark, Director of Publishing, Library of Congress; 
Lettie Y. Conrad, LYC Consulting; 
Lorraine Estelle, Executive Director, COUNTER
Paula Krebs, Executive Director, Modern Language Association; 
Liz Krznarich, Adoption Manager, DataCite; 
Charles Watkinson, Associate University Librarian for Publishing, University of Michigan; and 
B. M. Watson, PhD. Student @ UBC iSchool.
Event Sessions
11:00am - 11:15am Welcome
11:15pm - 11:45pm Sustaining the Monograph
As critical partners in the humanities ecosystem, university presses have much to contribute to the constant and necessary evolution of the monograph. In this talk I will explore the current state of monograph publishing by university presses, paying attention to the broad contours of the monograph marketplace as well as the influences of press size, capacity, and institutional support. University presses continue to innovate in this space via a variety of digital publishing and open access models, including Manifold, Fulcrum, the Sustainable History Monograph Pilot, TOME, and Knowledge Unlatched. I will also include observations on the surprising success of monographs during the past pandemic year.
Re-Envisioning Humanities Infrastructure - Inside HigherEd Article by Charles Watkinson and Melissa Pitts
Ravens Space – Digital Publishing Platform (shared by an attendee)
12:15 - 12:45pm Assessing Contribution and Value
Liz Krznarich provides some context around the usefulness of identifiers from the perspective of discovery and support for re-use of content, both traditional forms, such as the monograph, as well as non-traditional outputs. Through proper identification and attribution, scholars are properly credited for their contributions. Her talk will cover:
Humanities research data and DOIs generally 
DOIs & DOI metadata for monographs 
How do DOIs and other identifiers (ORCID, ROR, etc) work together to increase discoverability, attribution, reuse, recognition, etc
Enriching Book Metadata is Marketing in the Digital Age - Scholarly Kitchen Article by Todd Carpenter
1:00pm - 1: 30pm Lunch Break
1:30pm - 2:00pm Real-World Product Management
2:00 - 2:30 Book Discovery: Expectations and Realities
In a reprise of a session featured during the 2016 NISO-BISG Annual Forum at the 2016 American Library Association meeting, this conversational segment will bring together participants from that 2016 event to discuss with our moderator the current state of book discovery tools and environments, user expectations of those environments and tools, and potential solutions that might be considered.
Taking the Library of Congress CIP Program into the Future with PrePub Book Link by Caroline Saccucci
2:30pm - 3:00pm DEI: Ensuring Inclusivity
Additional Information
NISO assumes organizations register as a group. The model assumes that an unlimited number of staff will be watching the live broadcast in a single location, but also includes access to an archived recording of the event for those who may have timing conflicts. 
NISO understands that, during the current pandemic, staff at a number of organizations may be practicing safe social distancing or working remotely. To accommodate those workers, we are allowing registrants to share the sign-on instructions with all colleagues so that they may join the broadcast directly. 
Registrants receive sign-on instructions via email on the Friday prior to the virtual event. If you have not received your instructions by the day before an event, please contact NISO headquarters for assistance via email (nisohq@niso.org). 
Registrants for an event may cancel participation and receive a refund (less $35.00) if the notice of cancellation is received at NISO HQ (nisohq@niso.org) one full week prior to the event date. If received less than 7 days before, no refund will be provided. 
Links to the archived recording of the broadcast are distributed to registrants 24-48 hours following the close of the live event. Access to that recording is intended for internal use of fellow staff at the registrant's organization or institution. Speaker presentations are posted to the NISO event page.
Broadcast Platform
NISO uses the Zoom platform for purposes of broadcasting our live events. Zoom provides apps for a variety of computing devices (tablets, laptops, etc.) To view the broadcast, you will need a device that supports the Zoom app. Attendees may also choose to listen just to audio on their phones. Sign-on credentials include the necessary dial-in numbers, if that is your preference. Once notified of their availability, recordings may be downloaded from the Zoom platform to your machine for local viewing.